The Convenience Factor: A Comparison of Incalls and Outcalls
Incall Booking Considerations: Tips for a Safe and Enjoyable Experience
Outcall Booking Considerations: Ensuring Security and Privacy
Alternative Options: What to Consider when deciding which type of Booking is right for you
The Convenience Factor: A Comparison of Incalls and Outcalls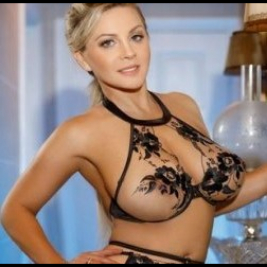 When it comes to booking an escort, choosing the right type of service can often be a daunting task. The two most common types of services offered by escorts are Incalls and Outcalls. An Incall service is where an escort meets you at her place of residence, while an outcall service, contrary to incalls, is where the escort travels to you, whether that is your home or a hotel room you are staying in.
One of the main factors that play a vital role in deciding which type of booking is most suitable for an individual is convenience. Hence, let's explore how both types of services differ concerning convenience. The first and foremost factor to consider is location. If the client or individual resides in areas with fewer hotels or is from out of town, then incalls are generally less practical since they could mean a significant travel distance. On the other hand, if the individual or client lives closer to the urban areas with multiple hotels, outcalls might be a more convenient option.
Another factor to consider when it comes to convenience is the availability of time. Incalls, in general, tend to offer a more flexible schedule since the escort is ready to meet you for the date. However, this is not always the case, and scheduling an appointment beforehand is always the best practice. Outcalls, on the other hand, require an appointment in advance because the escort needs time to travel to the designated location.
Incalls and Outcalls also differ regarding booking time. While incalls offer an almost instant booking time, outcalls require a more advanced booking period due to the travel distance the escort would need to cover. Additionally, incalls are often more cost-effective compared to outcalls because the escorts don't have to travel long distances, which might result in extra charges. When it comes down to convenience, both services can be suitable, depending on the individual's preference and circumstances.
Incall Booking Considerations: Tips for a Safe and Enjoyable Experience
For many, an incall service can be a more convenient option. Usually, the escort has a range of incall locations available to ensure discretion, safety, and privacy. However, as with any booking, it's important to think about your safety and ensure you have a good and enjoyable adventure. To make the most of an incall, consider the following tips:
Research the escort beforehand: Before booking an incall, be sure to research the escort and read their reviews. Ensure they are reputable and have a good track record. It's also helpful to check their website and social media profiles for additional information.
Be punctual: Arrive on time for your appointment. If you are running late, be sure to contact the escort and let them know.
Set boundaries: Before meeting the escort, be clear about your boundaries and what you are comfortable with. Communicate with the escort to ensure that both parties are on the same page.
Be respectful: Remember to treat the escort with respect and follow their rules for the appointment. Follow their instructions and avoid pushing boundaries.
Ensure discretion: Always ensure discretion, and be mindful of the escort's privacy. Avoid sharing any personal information and leave the premises as discreetly as possible.
Outcall Booking Considerations: Ensuring Security and Privacy
Outcall services can be an excellent option for those who prefer to be more accommodating and enjoy the pleasure of a luxury hotel or resort experience. However, it is essential to consider the following when booking an outcall service to ensure privacy and safety.
Location: Make sure the location you want the escort to travel to is safe and secure. Choose a reputable hotel or location that is easy to access and provides ample parking.
Verification: It is important to verify the escort's identity and legitimacy before the meeting. Check their website and social media profiles or request references from other clients. Always ensure that the individual is of legal age and complies with local laws.
Meeting Place: Consider setting up a meeting place in the lobby or another public area. This provides an added layer of security and allows for verification.
Safety: Ensure that the location is safe and secure, and avoid displaying any valuables. Use the deadbolt and chain when inside. Always trust your instincts and leave if you feel uncomfortable or unsafe.
What to Consider when deciding which type of booking is right for you
In some cases, neither incalls nor outcalls may be suitable for certain clients or individuals. Suppose someone is looking for an alternative option that offers more privacy and exclusivity. In that case, they may want to consider a private show, cam show, or social date.
A private show is a live performance that the escort performs via webcam, providing an intimate and discreet experience from the comfort of your own home. A cam show is a similar experience, where the client can interact with the escort through video chat. Social dates are another alternative, with the escort providing companionship without any physical intimacy.
Ultimately, choosing which type of service is suitable for you depends on individual preferences and circumstances. Ensure proper research beforehand and always prioritize safety and discretion for a safe and enjoyable experience.